Wealth & Investment Masterclass: Tax Planning
R150.00
Tax Planning is aimed at equipping you with the knowledge and tools to ensure that you are able well informed about all the tax benefits and implications for your business. The key topics are The do's and don'ts of tax planning for both you and your business. Uncovering the unknown unknowns. Key concepts are personal tax planning, credits, business tax planning, small business corporations, VAT, Tax administration: payroll taxes (PAYE, UIF, SDL), Company taxes (T, DT) S7 tax allowances.
Content will be provided by financial experts, who will also host a live Q&A session to assist you.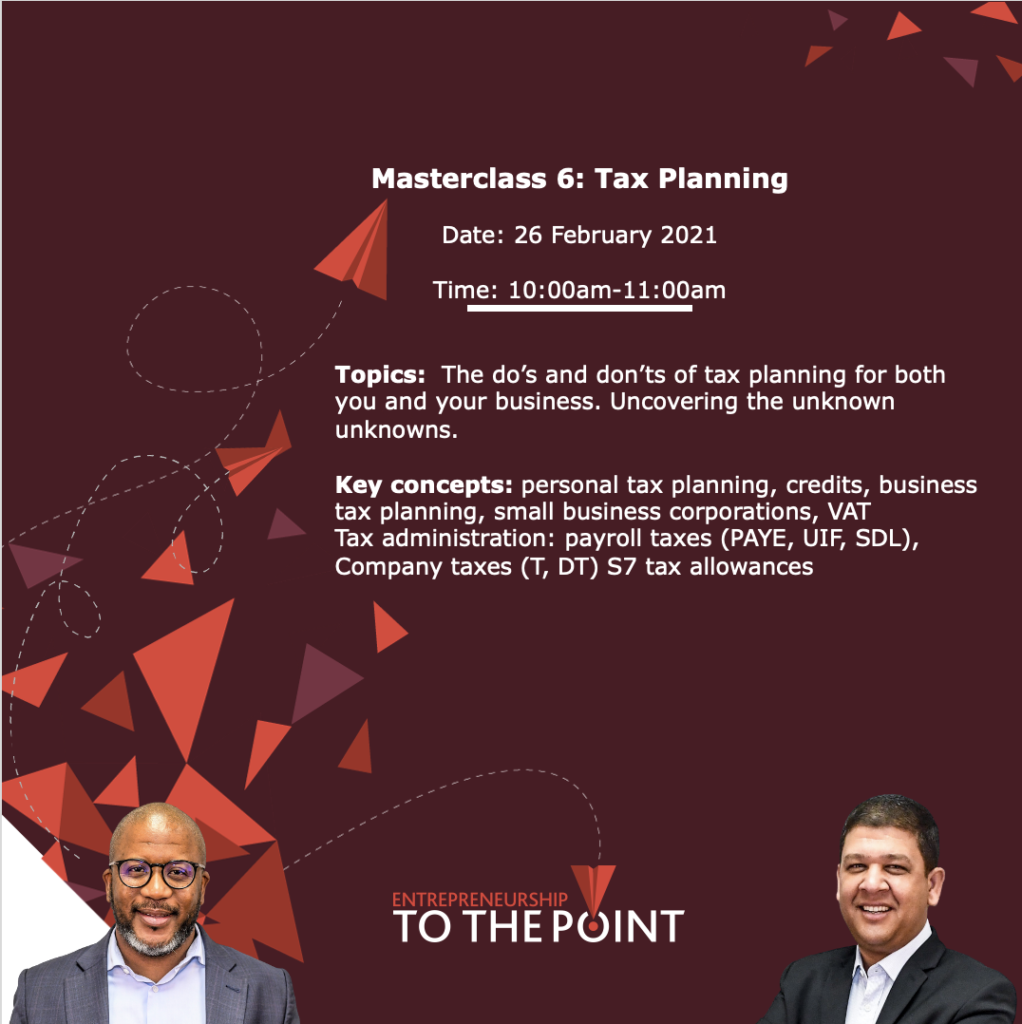 Date: 26 February 2021
Time: 10:00:00
Venue: Zoom
Additional Info: Video Content will be sent out one week prior to this event for you to watch at your convenience. Join the live Q&A session to engage with the financial expert, who will be guiding you through the video content, and assisting you with understanding the content and answering all the questions that you may have. Discounted ticket prices apply if you purchase tickets for more than 1 session. Group discounts are also applicable to groups of 10 and more.